Two things led me to write the headline that perverts the old adage "if it's not broken, don't fix it." The first is the ESPN app that I'm addicted to; the second is our April feature on new products.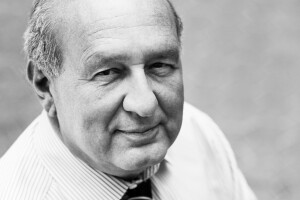 First, the app, which gives me up-to-the minute scores and even play-by-play coverage of every game in every major sport (and then some) every day, as well as bonus coverage of my three favorite teams, the Pirates, the Steelers, and the Penguins (you can guess where I grew up). I drive my wife crazy checking scores and stats, and right now I'm focused on the Penguins. After a recent win, I started my deep dive into the players' stats. To my surprise, ESPN had added extra information on each player's performance. The app still showed goals and assists, but it had added blocked shots, ice time, and about eight other new stats. I can't wait to see how they'll enhance box scores for the Pirates.
Before the recent changes were made, the app, from my perspective, certainly wasn't broken. But ESPN fixed it anyway. I was delighted. (My wife not so much.)
Then there's the product coverage in this issue. Among other things, it reminds me of a meeting I had a few years ago with David Kohler. He told me Kohler, as a company, has a long-standing goal of generating 20% to 25% of its annual revenue from products it has introduced to the market in the past three years—let's call them new products.
Now, Kohler certainly isn't broken. It's one of the largest privately held companies in the U.S., and for at least 20 years, according to BUILDER's annual building product Brand Use Study, many of its plumbing products are the most specified and most preferred by builders. Nonetheless, while not broken, Kohler keeps trying to introduce better, new products that drive greater revenue and loyalty and can help you build better houses.
Of course, Kohler is not alone among building product manufacturers. A typical house is a finished jigsaw puzzle with about 50,000 pieces, each a product of one kind or another from nails and studs to doors and windows to roofing and drywall—everything including the kitchen sink.
It's not that last-generation HVAC systems didn't work (that is, they weren't broken), but manufacturers made them better. They're now more efficient. Nor did older roofing systems leak (again, they weren't broken), but today's roofing products last longer. Those are just two examples of building product manufacturers making good products better.
Now ask yourself if you are following their lead. When is the last time you looked at one of your houses, building product by building product, to determine how you could make your good house better? When's the last time you met with an architect or designer to figure out how to make a good elevation or good floor plan better? And when's the last time you did an energy audit to figure out how to make an already efficient house more efficient? And don't forget to question other things that impact your business, such as land plans and marketing materials.
I know there are seemingly good reasons to stand pat. Changing products or altering a design might confuse subs and slow down construction. Plus, your houses, as they are, are probably selling, and you may even be getting asking price. So there's really nothing broken. Fix it anyway. You're doing good. But you could be doing even better.
This article appears as a copy of the original from our sister site BUILDER.